Perfectly Life Guide
Eating
There are student canteen and restaurant oncampus withvarious food and reasonable price. International students can havetheir food instudents' canteen or restaurant paid in the form of food card orcash. Muslimfood is also available in the students' canteen. They can alsocook in their ownflat.
There are many Chinese and foreignrestaurants near theUniversity, such as some traditional Chinese foodrestaurants like ZhongjunRestaurant, Huahua Restaurant, Xinjiulong Sichuan FoodRestaurant, GuolinHomemade Food Restaurant and so on; and some fast foodrestaurants like KFC,Mcdonald's and Pizza Huts and some Italian and
Japanese restaurants.
Sports
International students canenjoy exerciseslike running, jogging, playing basketball, tennis, table tennisand so on andalso can exercise in the gym.
Internet
Internet is available in the InternationalStudents Apartmentwhich can be logged with payment. Internet users on campuscan freely surfvarious digital books and magazines through over 40 databaseprovided by thelibrary.
Medical Care
The international student must pay forinsurance andhospitalization accident emergency can be settled by claims. Thereis a clinicattached to BUCEA. If ill, treatment is available there with thecost charged.Nearby the campus are Peking University People's Hospital Fuwai Hospitalandother famous hospitals.
Surroundings
Grocery store canbe found on campus. There are many shoppingmalls and supermarket around BUCEA,and some whole sale markets as well. Besides,there are post office, ChinaConstruction Bank, Industry and Commercial Bank of China, Bank of Communications nearthe school.
Transportations
It will take 10 minutes to Xizhimen subway station and 20minute toXizhimen railway station from the university on foot.
There are many buses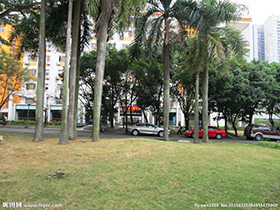 at the university gate, like Bus Te-4to Tian'anmen,Bus 65 and Bus 319 to Beijing West Railway Station, Bus 716 toZhongguancun,Bus 814 to Tiantan(Temple of Heaven), Bus 714 to Xiangshan(Fragrant Hill), Bus732 to Summer Palace and so on.
From Capital International Airport to BUCEA:
Taxi: about 40minutes, 90 RMB
Airport Shuttle:
Ticket: 16 RMB
① Take Airport ShuttleLine-4 (from Capital InternationalAirport to Gongzhufen) and get off atBeitaipingzhuang and then take BusYongtong 104(from Wangjing Newtown toYinghuisi) and get off at Xiwai Street andthen walk to BUCEA on foot.
② Take Airport ShuttleLine-2 (from Capital InternationalAirport to Xidan) and get off at Dongzhimenand then take subway to Xizhimen andget out of Gate A, then walk to BUCEA onfoot.
From Beijing Railway Station to BUCEA:
Take subway to get off at Xizhimen and get out of Gate A and walk to BUCEA on foot.
From Beijing West RailwayStation to BUCEA:
Take Bus 65, Bus319 to get off at Zhanlanguan (BUCEA).
Average cost
Average monthly expenses are around 2000-3000yuan, mainly intheliving, eating, transportation, clothing, books and so on.